We are a Distributor:
Our waterproofing products come to us direct from the manufacturer. We have a wide variety of waterproofing products available for standard membrane, and high-build membrane.
As a distributor we maintain a large stock of foundation drain tile, drain tubes, drain pipe, drain tile fittings, knitted polyester wrap drain tile, drain tile fittings, sump basins and sump pump basin lids. If you need to purchase a large quantity give us a call.
We use the best quality material that is guaranteed to last.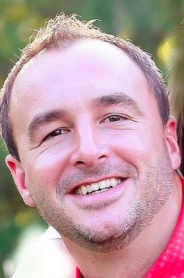 Shane Isham - Owner
Shane started his waterproofing career in 1992. During his career Shane has personally performed each and every task that his team accomplishes to give him the insight to making proper repairs. IWP has a full crew with specialists for each discipline. One crew is dedicated to repairing leaky basements, including straightening bowed basement walls, installing drain tile and sump pumps, and waterproofing leaky basement walls. Another crew is expert in waterproofing new construction basements and installing Enviro-Dri vapor barrier on exterior walls. IWP also has its own heavy equipment and operators to trench around basement walls in preparation for waterproofing. We are a team of experts in basement repair, waterproofing and new construction.

IWP has accomplished several commercial waterproofing projects which require special membrane installation required by specifications. In addition, IWP is a distributor of drain tile and drain tile products and can install those to meed commercial waterproofing requirements. Our work experience includes City Buildings, Schools, and other commercial buildings.