The Grip-Tite Wall Anchor System utilizes proven engineering methods to secure and stabilize deteriorating basement walls. Bowed, cracked, or leaning basements walls are a sign that something is going very wrong with the structural integrity of your property. This issue often happens when hydrostatic pressure from oversaturated soils pushes against the structure and moves it. Lucky for you, the wall anchor system works on any kind of basement wall – concrete block, clay block, poured concrete, timber, or stone.
What is a Wall Anchor?
The system consists of an interior wall plate, an exterior soil anchor, and a connecting steel rod to stabilize foundation walls by counteracting pressure exerted against the wall.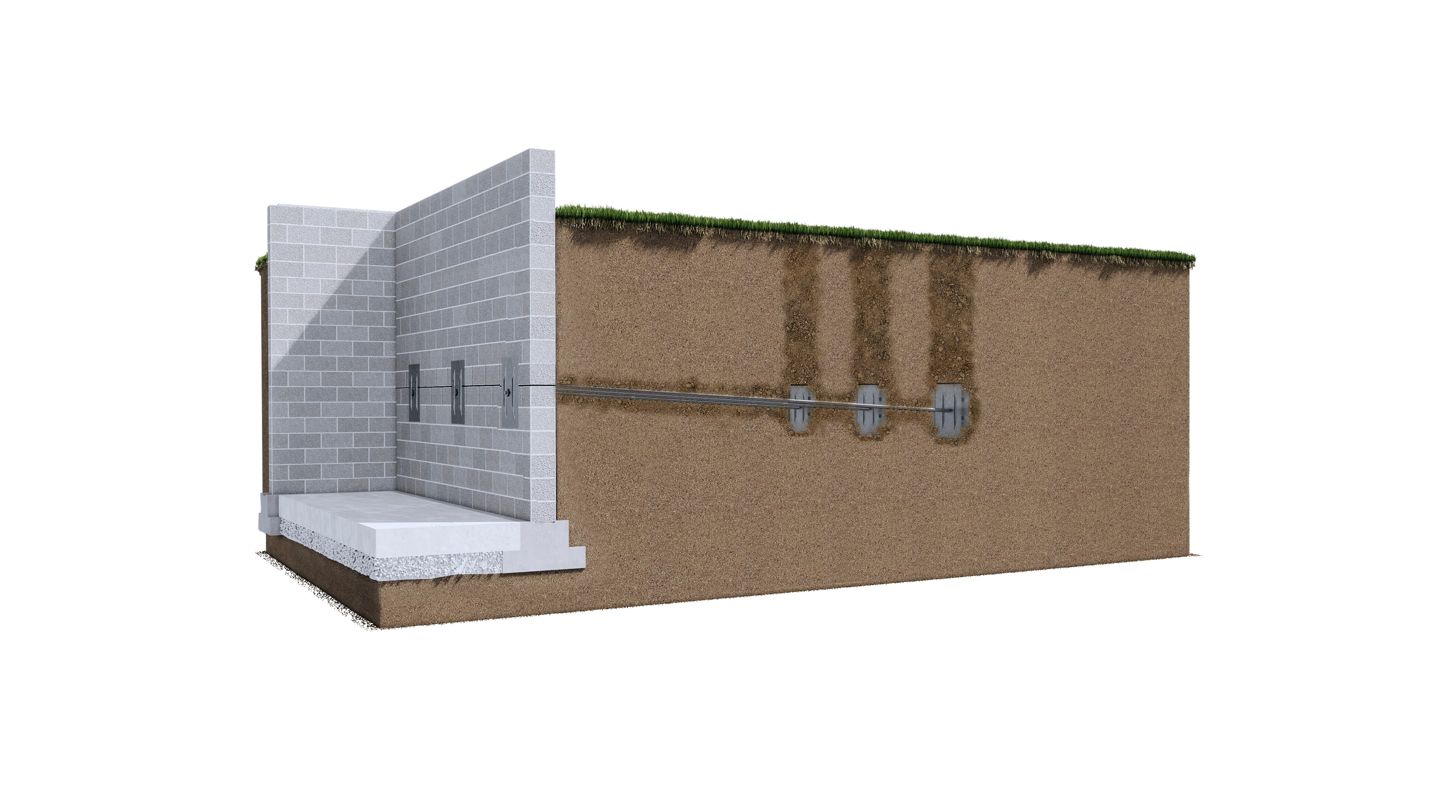 The system is a property owner's alternative to completely removing and rebuilding basement walls that have become cracked, leaning, or bowed as a result of pressures exceeding the allowable design capacity of the wall.
Grip-Tite Wall Anchors are spaced and installed in different locations along a wall. Rod extenders can be used to avoid decks, flowerbeds, and other landscaping.
Advantages of the Wall Anchor System
In most cases can straighten wall (over time) without excavation
Limited disturbance to lawn and landscape
Low-profile wall plate can be easily painted or finished over
Counteracts pressure on the wall without causing damage to structure (does not rely on the floor joists or wood framing as the reaction)
Will stabilize bowed, leaning, and sheared walls
The patented product can only be installed by manufacturer-certified installers
Choose IWP
We have years of experience in the industry and know which products will work best for your home. We've truly seen it all in the foundation repair and basement waterproofing world. If your home is damaged by a sinking or settling foundation, trust IWP to handle it for you. We do a full inspection of your home to determine the best course of action. Call today to receive your free quote!